Click for a list of charities supporting the Ukrainian people as they fight for their freedom and their very identity.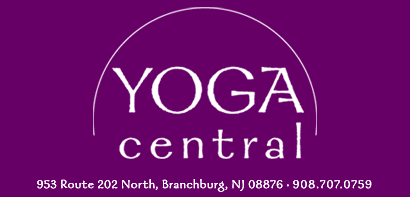 Presented by Adrianne Rowe, an ERYT-500 hr yoga instructor, a Licensed Spritual Healer, Certified Angel Energy Healer, & Reiki Master.
She has been teaching yoga since 2000.
Restore & replenish your mind, body, & soul during the next FULL Moon cycle.
Experience a unique combination of
Restorative Yoga & Yoga Nidra
enhanced by essential oils.
We'll begin class
with a FULL Moon Oracle Reading.
​
Simple, practical self-care tips will be shared to invite peace & calm daily.
Each participant will take home a mini relaxation essential oil blend.
​
You'll leave feeling comforted, nurtured, & replenished!
​
$45 (payable on day of class)
Register by June 1 & save $5!
Awaken your senses with a relaxing afternoon of Yoga, Chocolate & Wine Tasting
at Carol's Creative Chocolatez
Division Street in Somerville.
Saturday, June 17
1:00 - 2:15
$30
We'll begin with a gentle yoga session designed to enhance our senses of taste & smell before moving on to the tasting part of the afternoon!
​
Sponsored by Fig Botanicals with Toni & Tony
Antonette/Toni D'Orazio of Yoga Central
Tony Brokenbough of Carol's Creative Chocolatez
Space is limited; registration required
Click the logo to register
More regular classes & recurring series
Join us for our last 3 classes before the fall!
June 6 & 13 - 10:15 - 11:30 am
Special pricing: $5 off the regular price of $25
Click the pic to register!
Enjoy songs, rhymes, finger plays & a story before moving into a gentle yoga practice, ending with a relaxing śavāsana accompanied by crystal singing bowls.
Join Katherine (500-hr RYT with certifications in Pre & Post Natal yoga) &
Miss Toni (200-hr RYT & former Children's Librarian).
Sit, stretch, & strengthen your way to a healthier you with
Chair Yoga
​Mondays & Thurdays
11:00 am - 12:00 pm
​$15 per classor or $80 for 6 classes (click Class Package)
To register, click Class Schedule or About YC Classes
​
For your convenience, Thursday class is now available to attend ONLINE!!
Just click About YC Classes then click Weekly Online Yoga Classes
​
Next session begins Mon Jun 12 & Thurs Jun 15
About Us
Fit yoga into your life . . .
Yoga helps manage your response to stress while enhancing your physical, mental, and spiritual well-being. In addition to increasing flexibility, strength, and balance, concentration and focus improve as you gain the ability to quiet and calm the mind. Students leave a session with a sense of serenity, well-being, and openness.
​
Our classes are designed to accommodate beginning and intermediate students.
​
Long-time students, Antonette D'Orazio and Ken Kaufman purchased Yoga Central from Beth Youmans, founder and owner of the studio who retired at the end of 2018. Beth offered a variety of classes in a non-judgmental, relaxed atmosphere, led by outstanding, caring instructors who are carrying on that tradition. (And Beth does come back to sub for us every so often!) We are doing our best to remain afloat during this difficult time and we thank you for your support and generosity.