Click for a list of charities supporting the Ukrainian people as they fight for their freedom and their very identity.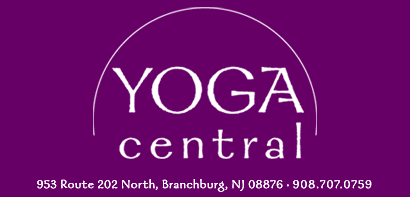 To register to attend any of our classes either
In-Person or Online


click the "

CLASS SCHEDULE

" tab
or
the "

ABOUT YC CLASSES

" tab.




(You can also register for workshops, YFCC, & Private sessions on that same tab.)





**

Special pricin

g is available for clients new to Yoga Central

**




Click

Class Packages

&

scroll

down to bottom of page
Reflexology is acupressure performed on the feet.
Each of our feet have 7,200 nerve endings which are extensively interconnected through the spinal cord & brain.

This natural therapy promotes homeostasis, healing, relieves stress, & improves circulation.

All sessions by Kathy Kelly
Nationally Board-Certified Reflexologist
Click the time to register
if a time is greyed out the slot is booked but you can be added to the wait list in the event of a cancellation
Plan now for our exciting April workshops!
Yoga for Healthy Aging




presented by Helga Nashed




Sat, April 1




11:00 am - 1:00 pm




(10-min break, water/tea provided)




$45 (payable on day of workshop)




Register by Mar 25 for $5 off!
The way we practice yoga & incorporate yogic philosophy into our daily routine can have an amazing impact on our quality of life. The great news is that you can start yoga at any age! As we grow older, it's important to take care of our bodies and minds, & yoga has a lot of wonderful, time-tested tools available.
Blisshouse Sound Healing Workshops
4-wk immersion course




with Katie Brunner, Certified Sound Healer




Saturdays

, April 15 - May 6
2:00-3:00 pm
$130


Harness the power of singing bowls




If you've ever been interested in learning

more about the different kinds of bowls & how they work with the mind & body connection, or you're looki

ng for more of an understanding about how they can be used as holistic medicine for yourself & your loved ones, this 4-week guided series is for YOU!
Completion of this non-credited course can be used as a prerequisite for Credited Level 1 Singing Bowl Certification, offered later this year.
​

Singing Bowl Training w/Certification




presented by Margie Sanders



​
Saturday
, April 22, 4
:30-
7:00 pm
$125
1 Bowl minimum required to participate in training.
Bring your own singing bowl(s) or come early to purchase a new one.
​
From 3-4:30, a chance to shop for your own hand-hammered Tibetan singing bowls made by Margie's supplier in Nepal.

(CE credits available for yoga teachers & teachers in training)
Yoga Teacher Trainer & Vibrational Sound Therapist,
Margie Sanders, from San Antonio, Texas
Have you been playing with singing bowls but wish to know more? Are you curious about how sound bowls work, & interested in getting certified? Would you like to give your students a peaceful transport into a beautifully restful, & healing śavāsana? Would you like to facilitate sound baths at your local gym, spa, or studio?
Join us for this fun, informative, & hands-on continuing education training workshop where Margie will share her love of sound therapy. You'll leave with a greater understanding of the power of singing bowls & the credentials to present a full, 1-hr sound bath with Tibetan or crystal bowls.
New monthly class Saturday, April 8!
with Natalie Apadula
This mixed-level class recommended for students with some yoga experience.
Pay per class or use a class package
​Click the pic to register for In-Person or Online or for more info!
More regular classes & recurring series
Sit, stretch, & strengthen your way to a healthier you with
Chair Yoga
​Mondays & Thurdays
11:00 am - 12:00 pm
​$15 per classor or $80 for 6 classes (click Class Package)
To register, click Class Schedule or About YC Classes tab.
​
For your convenience, Thursday class is now available to attend ONLINE!!
Just click About YC Classes then click Weekly Online Yoga Classes
Enjoy songs, rhymes, finger plays & a brief story before moving into a gentle yoga practice, ending with a relaxing śavāsana accompanied by crystal singing bowls.
Join Katherine (500-hr RYT with certifications in Pre & Post Natal yoga) &
Miss Toni (200-hr RYT & former Children's Librarian).
$25 per class or $80 for 4-class package
Click the pic to register!
Slow & Warm Yoga


Wednesdays
9:00 - 10:15 am


Wi

th the studio temp

erature

set to 80 degrees to warm muscles & joints, slowly wake up your mind & body while sweating

just a little

. This class is designed to help you ignore elemental distractions while keeping your drishti (focus/gaze).


Bring water & a hand towel


Class packages may be used for this

In-Person

class.
T'ai Chi Chih




The practice allows the essential energy, Chi, within our bodies to circulate &

balance, improving our overall health & sense of well-being.




Click here to learn about the many benefits or to register




Wednesdays, March 8 - April 19




11:00 am - 12:00 pm




(no class April 12

)




$15 per class
About Us
Fit yoga into your life . . .
Yoga helps manage your response to stress while enhancing your physical, mental, and spiritual well-being. In addition to increasing flexibility, strength, and balance, concentration and focus improve as you gain the ability to quiet and calm the mind. Students leave a session with a sense of serenity, well-being, and openness.
​
Our classes are designed to accommodate beginning and intermediate students.
​
Long-time students, Antonette D'Orazio and Ken Kaufman purchased Yoga Central from Beth Youmans, founder and owner of the studio who retired at the end of 2018. Beth offered a variety of classes in a non-judgmental, relaxed atmosphere, led by outstanding, caring instructors who are carrying on that tradition. (And Beth does come back to sub for us every so often!) We are doing our best to remain afloat during this difficult time and we thank you for your support and generosity.