Click for a list of charities supporting the Ukrainian people as they fight for their freedom and their very identity.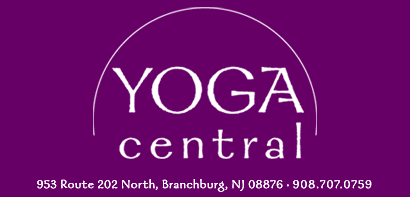 Sun, Oct 08
|
Yoga Central
Chakra Immersion Workshop
4-hrs Yoga Alliance CE credits for yoga teachers & teachers in training
Time & Location
Oct 08, 1:00 PM – 5:00 PM
Yoga Central, 953 US-202, Branchburg, NJ 08876, USA
About the Event
Experience a transformative, 4-hour, chakra immersion led by special guest instructor Margie Sanders, a renowned 500 RYT & YCEP provider all the way from San Antonio, Texas!
In this special workshop, Margie guides us through the captivating world of the seven chakras using experiential learning techniques. Discover the purpose & elements of each chakra, & learn how to create harmonious energy flow within yourself, as well as powerful practices such as body scanning with a pendulum. Gain the knowledge & confidence to lead chakra-focused yoga classes & workshops, empowering others on their own transformative journeys.
Reserve your spot now for this magical experience & embark on a journey that will leave you enlightened, rejuvenated, & ready to share the gift of chakra exploration with others.
Yoga teachers earn 4 hours of Yoga Alliance approved continuing education credits. However, anyone interested in learning more about their own energy body is welcome to attend.
Payment for the workshop of $125 is due on day of class.
To attend without receiving CE credits payment of $115 is due on day of class.
(YC accepts cash, check, credit cards, Apple Pay, Google Pay)