Click for a list of charities supporting the Ukrainian people as they fight for their freedom and their very identity.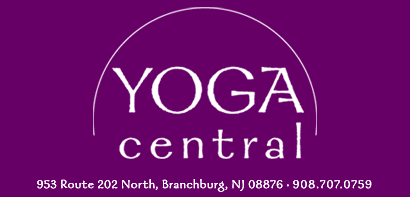 Sat, Feb 12
|
Yoga Central
Intro to Yin
Discover the benefits of this slower paced, intense yoga practice.
Time & Location
Feb 12, 2022, 1:00 PM – 2:45 PM
Yoga Central, 953 U.S. 202 North, 1st Floor, Branchburg, NJ 08876, USA
About the Event
Whether you've practiced Yin Yoga before or are a first-time student, join Nicole for this workshop where she introduces the practice and its benefits, and guides you through a full session.
Yin Yoga stretches and lengthens the body's connective tissue, benefitting the ligaments, tendons, and fascia. Holding a pose longer also trains the mind to be still and patient, ultimately bringing us to a better place in mind, body, and soul.
Recommended Props: Yoga mat, yoga strap (or towel or belt)
Optional Props: bolster (or two pillows), blanket, yoga blocks
(Bring your own or use ours)
Cost:  $40
Nicole is a certified 200-hr Yoga Teacher with additional training in Yin Yoga, Restorative Yoga, and Chair Yoga. She is an Ayurveda Specialist and is currently training to earn her 500-hr certificate and 200-hr Certificate of Meditation.