Click for a list of charities supporting the Ukrainian people as they fight for their freedom and their very identity.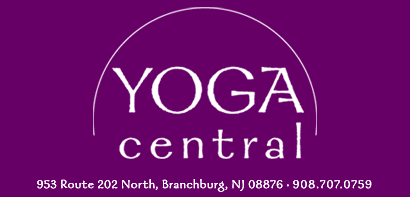 Sat, Apr 01
|
Yoga Central
Yoga for Healthy Aging
As we grow older, it's important to take care of our bodies & minds. Discover the many wonderful, time-tested tools yoga offers.
Time & Location
Apr 01, 11:00 AM – 1:00 PM
Yoga Central, 953 US-202, Branchburg, NJ 08876, USA
About the Event
In this special workshop, explore how poses & movements can help improve flexibility, strength, balance, & agility, all of which are crucial for maintaining a healthy & active lifestyle as we age. We'll emphasize proper alignment & use appropriate modifications for individual needs & abilities so everyone can participate & feel comfortable. We'll also explore different breathing techniques & mindfulness practices that can help reduce stress & improve mental clarity.
Space is limited; registration is required. Receive $5 off the price if you register by March 25!
Payment due on day of workshop.
Helga is a Spanda® Yoga Movement Therapist (800hrs+) & is IAYT (International Association of Yoga Therapists) certified. IAYT standards are acknowledged worldwide in the training of Yoga Therapists. In addition, she is a E-RYT500 yoga instructor with over 13 years of teaching experience & is a Reiki Master. Additional certifications include Therapeutic Yoga Teacher Training by Princeton Yoga Therapy, LLC, Yoga for Vibrant Aging, Yoga for Back Care, The Yoga of Movement 300hr Advanced Teacher Training, Chair Yoga for Brain Health by Subtle Yoga.