Click for a list of charities supporting the Ukrainian people as they fight for their freedom and their very identity.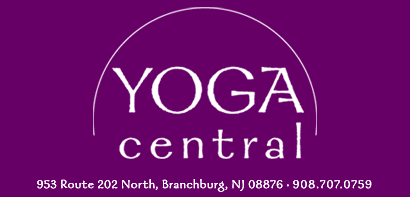 Donna is a certified Yoga Alliance Instructor and has been studying yoga for many years. Having personally experienced the transformation of yoga in her own life, Donna structures her classes to facilitate personal growth for her students. Respectful of the individual differences of her students, she scaffolds the physical poses of yoga to make them accessible to all. She also includes breathing and mindfulness exercises that are helpful in counteracting the external stressors of life. Donna encourages students to listen to the wisdom of their own bodies, and to make yoga a personal experience that can be easily integrated within their daily lives. Donna holds degrees in education and library and information science. She views yoga--and humor--as antidotes to many 21st century issues caused by technology in the workplace and in our personal lives.
Becky is a certified Soma Yoga Instructor and a Registered Yoga Alliance Teacher. She was introduced to yoga after the birth of her first child and has been teaching since 1999. Since then, Becky has had two more children. She's drawn greatly from her yoga experience to ride the turbulent waves of pregnancy, childbirth, and parenting. The style of yoga Becky teaches is based in compassion and awareness. She encourages her students to tune into the wisdom of their own bodies and explore their limits in a gentle and caring approach. Above all, Becky enjoys sharing the joy that comes with aligning body, mind, and spirit through the practice of Hatha Yoga.
Katie is all about "the journey." Her yoga journey began at the young age of 11 during acrobatics classes when she learned that her "warm up" was comprised of yoga asana. It was then she realized she enjoyed yoga more than acrobatics. She continued an on-and-off relationship with it for several years. After graduating with a BFA at Rutgers University in Newark, she was involved in a serious car accident. Yoga became the tool that helped her through difficult rehabilitation and trauma. After deciding to make it a daily practice, she pursued her 200-hour YTT at Onyx Yoga Studio in Warren, NJ, and now uses it to find peace in her journey of life.
Katie also has certifications in 15-hr Kruma Restorative yoga, 15-hr Singing Bowl Introduction, and 200-hr Sound Healing
Donna is a certified Hatha yoga teacher certified by Yoga Alliance and a Reiki practitioner certified at the master level. She is a graduate of Rutgers University with a B.S. in Chemistry and Nutrition and firmly believes that an understanding of science enhances the belief that life is truly a miracle. For over 20 years she has attended various workshops and trainings on spiritual practice and meditation. Her path includes seminars with Jon Kabat-Zinn, Carolyn Myss, Don Miguel Ruiz, Brian Weiss among others. Donna has been practicing Reiki for 17 years and incorporates this in her yoga practice. She teaches her classes with a spirit of light heartedness in a fun, relaxed atmosphere. The goal of all her classes is to share the sense of peace and calm she has gained through her practice of yoga, Reiki and meditation.
Antonette D'Orazio
RYT
Owner
Antonette D'Orazio completed her 200-hr Raja Yoga Teacher Training with Mythri Menon and is certified with Yoga Alliance. She was a Children's Librarian for 27 years and has been practicing yoga for over 15 years. At The Pennsylvania State University, where she earned a BA with honors in English, she first discovered her love of yoga in a semester-long gym class. In 1992, she earned an MLS from Rutgers, the State University of New Jersey, and has been an NJ resident ever since. She was a long-time Yoga Central student has owned the studio since 2019.
Her philosophy about yoga is ANYONE can "do yoga." We just need to remember to be patient with, and kind to ourselves.
Yoga became a part of Kathy's wellness program as she met with the challenges of breast cancer in 2008. The discovery led her into learning more about the body and its energy. A Reflexologist since 2004, she also became certified in Qigong Healing, Quantum Touch, and Touch Therapy. Wanting to round out her knowledge of yoga, she became certified in Hatha Yoga, Chair Yoga, and Restorative. It is her intent to show that through a yoga practice, wellness is not a goal, but a continuing journey of self-discovery and self-creation.
In August 2008, Ana received her 200-hour yoga teacher certification specializing in Structural Yoga Therapy and the Saraswati River Method from Yoga Loka in Frenchtown, New Jersey. She is registered with Yoga Alliance.
​
Ana has been practicing yoga for many years and teaching since 2008. After decades in the corporate world Ana has found yoga to be the most wonderful gift she can share to bring peace and well being to her life. During her training she became more passionate about yoga and decided to share that passion with as many people as possible. She believes in the positive and healing benefits of yoga and encourages people to take an attitude of acceptance and relaxation which help us leave behind our need for constant striving and action.
​
Ana encourages her students to listen to their bodies, work within their limits, and feel refreshed and relaxed at the end of class. She strives to make her classes a relaxing and nurturing experience by creating an atmosphere of breath and body and humor.
Ken Kaufman is a local history librarian at the Bridgewater Branch of the Somerset County Library System. He specializes in genealogy and helping people find their roots. A Philadelphia native, he earned a BS degree from The Pennsylvania State University, an MBA from St. Joseph's University, and an MLS from Rutgers, the State University of New Jersey. Following a decade in banking, Ken has been a librarian for 20 years. He has been practicing yoga for over 10 years and was a loyal participant in Beth Youman's Monday night classes at Yoga Central.
Dr. Janet M. Oussaty is an accredited T'ai Chi Chih and Seijaku (Advanced T'ai Chi Chih) Instructor, Certified Qi Healer Intensive Course Instructor and White Light Reiki Master who has been teaching mind body modalities for over 20 years in academic, hospital, business and private studio settings. Dr. Oussaty has also offered workshop presentations for professional conferences at the national, regional, state and community levels. Active in the T'ai Chih Chih international community, Janet mentors teacher candidates, facilitates teacher preparation workshops as well as hosting the international teachers' conference, Seijaku Accreditation and TCC Intensive. At Yoga Central, she has been teaching the moving meditation of T'ai Chi Chih for over 10 years, conducting Qi Healer Intensive Workshops as well as private healing sessions.
Janet is a retired university professor and now the owner and director of the Holistic Center for the Integration of Body, Mind and Spirit LLC.
Katherine Darveau
Katherine Darveau, mom of four, discovered her passion for yoga after physical therapy treatments for the recovery of a knee injury. Soon after, in 2017, she completed her RYT-200-hr training. Wanting to go deeper into the study of yoga and anatomy, she completed her RYT-500-hr training in 2019. During her studies, Katherine discovered a fascinating link between pain, emotions, and misalignments. Through this, she could clearly see yoga as a gate to well-being and the natural healing process.
Her goal is to feel a deeper connection between mind, body, and spirit, and help bring students back to their roots, find their true selves, and love themselves without judgement. One of her favorite books is "The Anatomy of the Spirit" by Caroline Myss, which inspires her philosophy of work.
In her classes, Katherine incorporates prānāyāma (breathing practice), āsana (yoga poses), and guided meditation in restorative yoga poses, and often plays crystal signing bowls during śavāsana. She is a RYT-500, and certified in Restorative and Pre and Postnatal yoga.